Attic Ventilation 101 - with Chris Criswell - Owner - P91 Roofing
Houston area weather is one of the most demanding challenges a roof can face. Not only do we experience hurricane force winds on an annual basis, but the temperatures in the summer can deteriorate an otherwise solid roofing system rapidly.  What can a homeowner do to extend the life of their roof?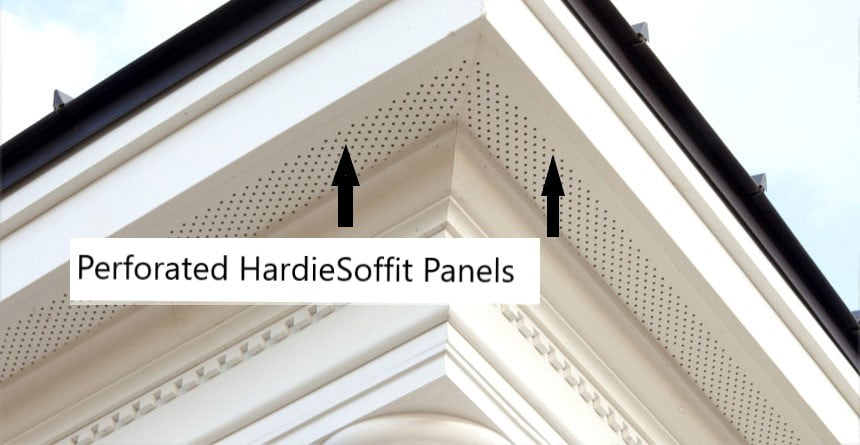 A properly installed, quality roofing system has an optimal temperature range; temperatures outside that range do not allow that system to properly protect the interior of your home. At extremely high temperatures, even the best shingles will blister and pit. The effect of those blisters and pits is lost integrity in the shingle. Lost shingle integrity allows leaking, which damages roof decking and framing, as well as interior walls, flooring, and valuable contents. 
The best approach to keep temperatures manageable in an attic is proper ventilation. There are 4 main types of ventilation that can do this, each with its own benefits.
The first thing to check in attic ventilation is that you have soffit vents around the perimeter of your home that allow fresh air to passively enter the attic.  Begin with making sure that your soffit vents are unobstructed (you can typically see sunlight shining in from the outside through the soffit vents during the day).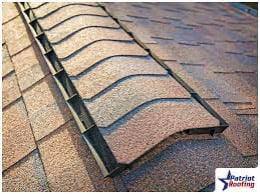 Ridge Vents
Ridge Vents are considered passive ventilation meaning that there is no motor or mechanism driving the air flow through your attic. Air is simply drawn through the attic by thermodynamics of hot air rising out through the ridge vent, which pulls fresh air through the soffit vent. This is a very inexpensive solution, but is not as effective as power venting.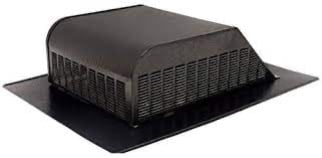 Air Hawks and Turbines
Both of these are considered passive ventilation as well. They are usually mounted on the back slop of the roof of the home to ventilate heat and humidity out of the attic.
An important factor in these forms of ventilation is capacity per foot. Each air hawk can service 150 square feet of attic floor space.
Example: a home with 2000 sqft of attic floor space would take 20 air hawks to adequately ventilate that home.  That is a lot of air hawks for a decent sized house!
Turbines are similar, though a bit more effective per foot. You need 1 turbine for every 300 sqft of attic floor space. That is 10 turbines for a 2000 sqft home, which is quite a bit of gear sticking up out of your roof, not a very desirable look.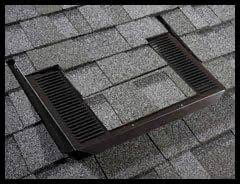 O'Hagin Vents
While O'Hagin Vents are considered passive ventilation and have a similar capacity to the turbines, the benefit is that the low profile is less obtrusive and can be painted to blend in nicely with your new or existing roof. They are more expensive than AirHawks or Turbines, but are a great benefit for the aesthetic-conscious customer who wants a properly ventilated roof.
Powered Vents - solar and direct-feed electric
These are the two active ventilation methods. They each have a capacity of about 1300 sqft of attic floor space. So a 2000 sqft home will need two of these powered vents.  Each of these come with thermostats that engage them when an attic space reaches a certain temperature. These are my personal preference but cost a bit more to install, approximately $750-$1000 based on the model you select.
Non-ventilated attic systems
There are closed attic systems that, when engineered properly, can do a great job of protecting the attic temperature of the home. This a completely different design from the ventilation concepts outlined here. If you are considering one of those systems, consult a qualified builder/engineer to help with the design of that system.
Excellent Customer SErvice
Our customers appreciate our honest approach to business, helping them find cost-effective solutions to roof repair and replacement, and a product that is backed by a local family business that is here to stay.
Top Quality Services
Our crews do hundreds of jobs each year, working with homeowners and their insurance companies, who then refer us to their friends and their families to protect their most valuable investments—their family and their home.
P91 Roofing
1400 Graham Dr. Ste B #194
​Tomball, TX 77375
Hours
Office: 8am - 6pm M-F